Recently, food, including food photos and food quotes, has been one of the hottest trends on social networks in general and Instagram in particular. It even has contributed to forming a full-time profession for influencers. Also, you want to decorate your Instagram with beautiful food photos and put them into great food quotes to catch up with this trend. Of course, it is not that you take food quotes online and copy images indiscriminately that millions of followers and tens of thousands of likes will jump in. It is the professional skills of photography that each person has kept for a long time.
In addition, the photography tool itself also plays a significant role in creating highly artistic photos as a background for hot food quotes of today. However, you only have a smartphone, so how can you take advantage of its power when taking food photos to create a professional picture? If you do not know, consider the following tips and some good food quotes below!
How to Create a Beautiful Background for Food Quotes
Here are a few simple ways you can be creating a beautiful background for food quotes:
Take Advantage of Any Light Source to Take Pictures
Whether your photo is clear or not and whether you achieve the results you want, these are all determined by the light. When dining at home or eating at a restaurant, it is not always possible to set up studio lights or Led selfie lights to take photos of food. Then, the light from the sun will be the ideal light source to give the picture the most natural beauty. When taking advantage of the natural light from the sun to photograph food, you should place the dish where the light can spread to every corner of it. From there, your photos will be more explicit and look more professional.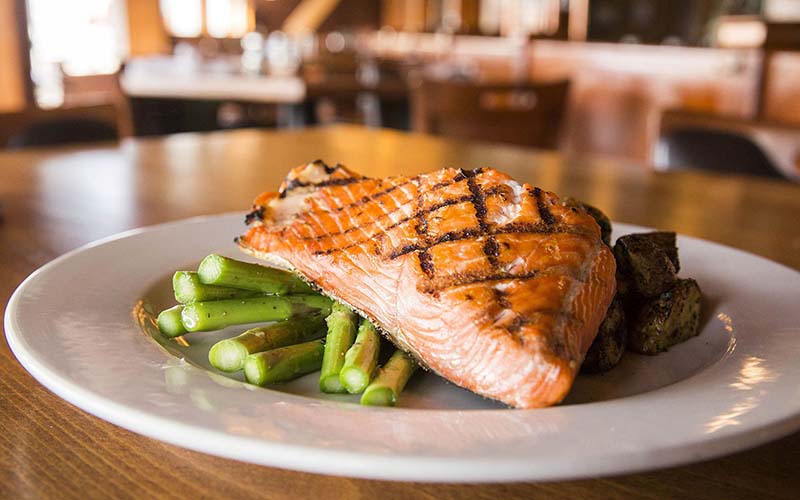 However, if you go to eat in the evening when the sun has set, there is no light from the sun for you to take pictures. At that time, you can take advantage of the light source from the rays of the restaurant. You should not use the flash of the phone but choose a light with a slightly warm and soft color to create a better effect for the photo. If the light from the restaurant is not enough to make your picture clear, you can use flash as the only light source you have. Also, when using the flashlight of your phone, remember to set up some surrounding items like white napkins, tissues, etc., to help spread the light and give your photo a decent color.
Choose the Right Camera Angle for Your Photo
The shot angle is equally essential to create an artistic photo because the light source and color can be edited with photoshop manipulations, but the photo angle cannot. For an amateur like you to get a creative picture of food, you only need to master the following three camera angles.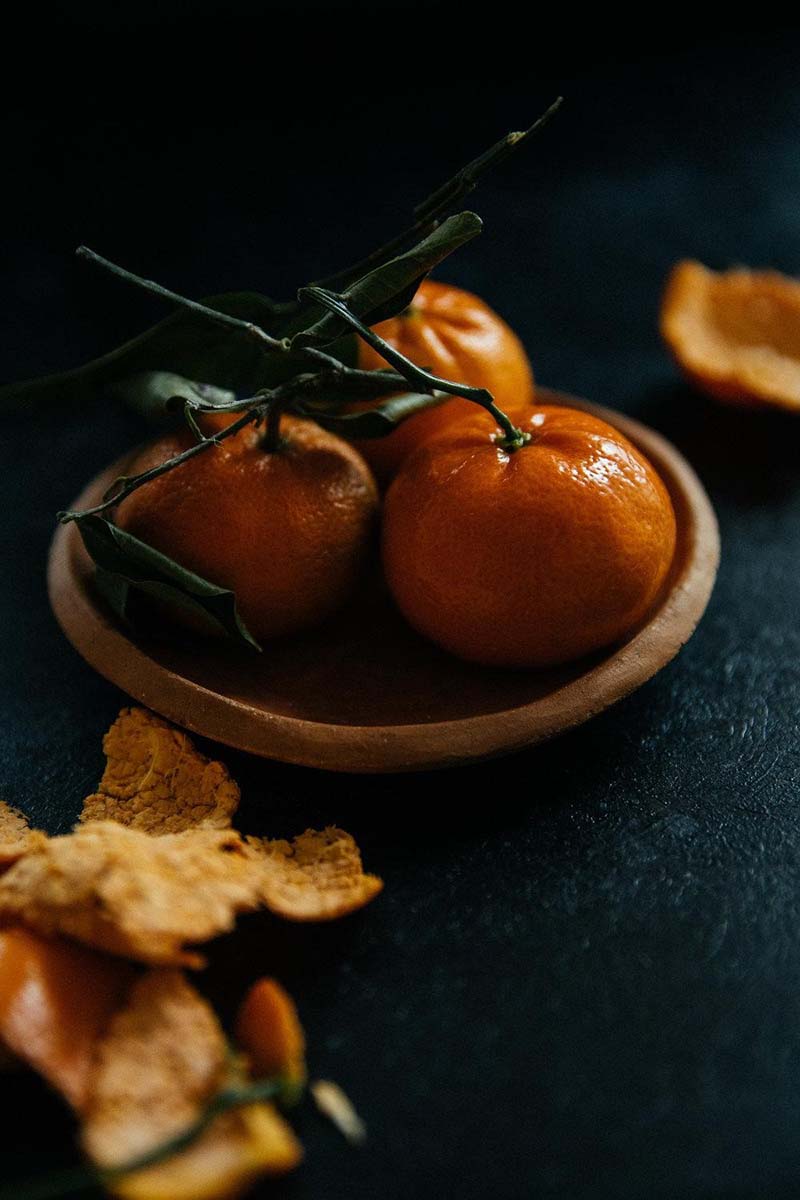 First of all, the 45-degree shooting angle is the most common shooting angle that can capture most types of food. This angle is more accessible for anyone and makes you look not too strange while eating in a restaurant.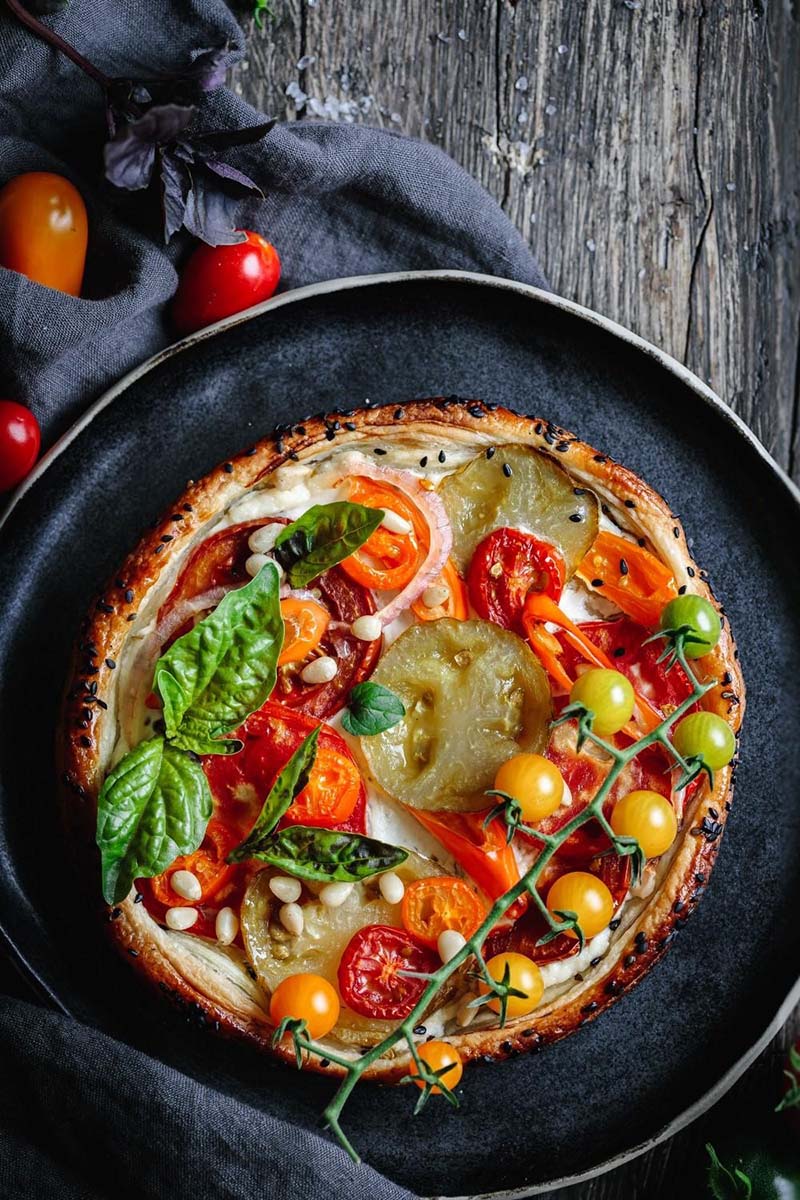 Moreover, a trendy angle chosen by many photographers to capture food is the 90-degree angle. This angle helps to show all the layout of the dish and especially creates a photo that looks entirely professional. However, this angle also has the disadvantage that it is not suitable for foods with many layers.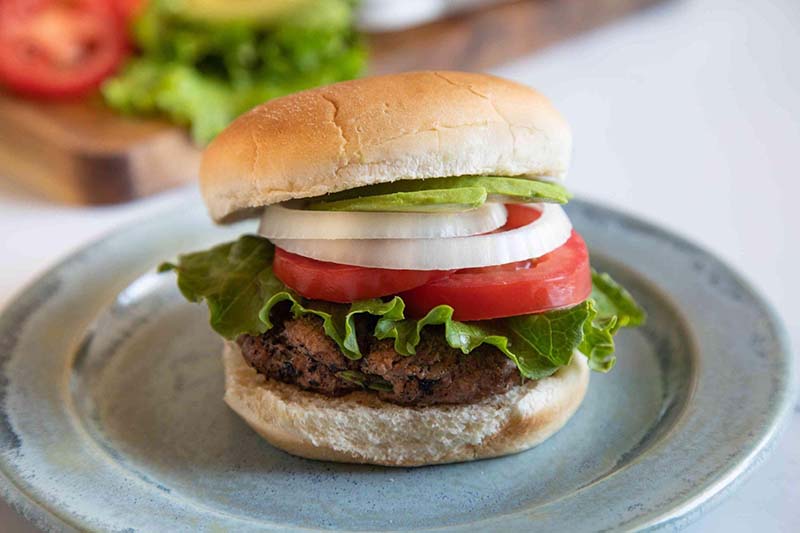 Finally, the low angle is particular for foods with layers like macarons, hamburgers, etc. It is also a shot angle that allows you to blur the background more naturally without much editing.
Choose the Right Background for the Dish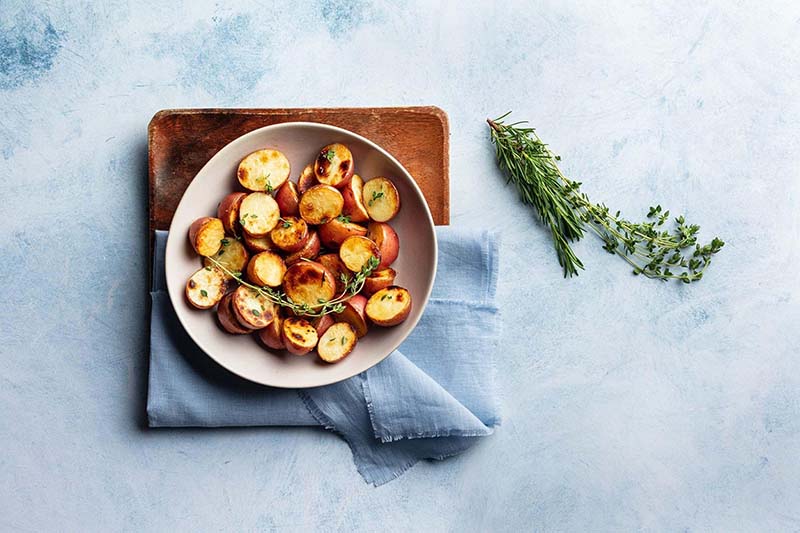 You need to choose a good background, so it is not too prominent to overwhelm the food and good quotes you intend to put in and not look too dull. Locations such as wooden tabletops, plain tablecloths, plaid tablecloths, or grass-patterned tablecloths with a slightly elegant style will make the dish more beautiful. It makes more sense if the background is a bit muted or white and does not match the color of the plate. However, choosing the location cannot be too demanding because you have to take pictures while eating.
If you only photograph a plate of food against the backdrop of a restaurant table, your photo will be dull and rigid. You need to arrange a few more objects around to make your image look more natural. Things you can set around can be eating utensils, wine glasses, water glasses, etc.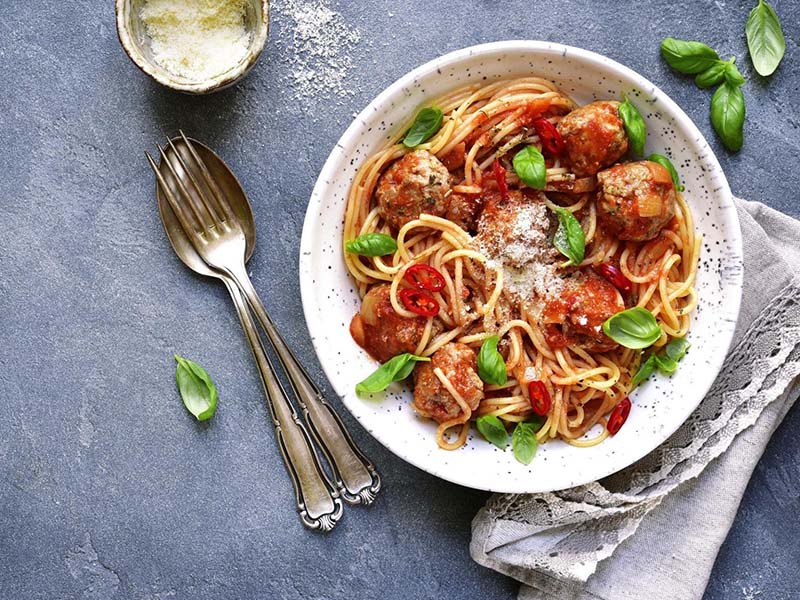 The objects you arrange around are not necessarily in the proper order, and you can leave them a little messy. This layout will help your photos look more creative and sometimes more effective than arranging in a too rigid order.
Pay Attention to the Human Factor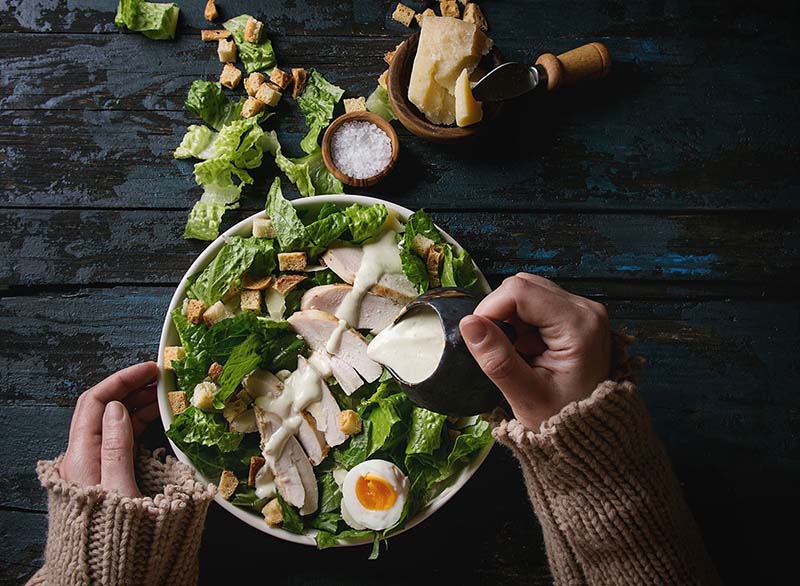 Your photos will be more vivid and realistic if you incorporate a few images of people. It does not mean you have to cover your whole face in this photo, just a few minor details. For example, you can capture the fork holding hands of yourself or the person eating with you or simply catch the knife cutting a piece of meat.
Do not Forget to Edit Photos and Put in Food Quotes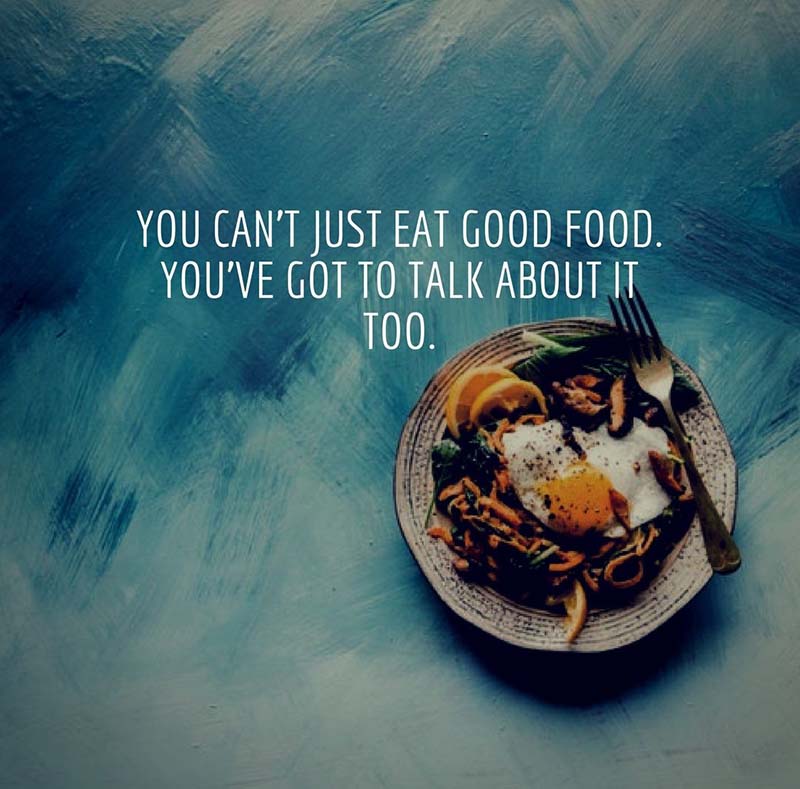 No matter how good your photography skills are, you still have to edit or crop photos and add good food quotes to help the picture have more artistic depth. Editing and adding text to this image can be done with Photoshop software available on a computer or laptop. Besides, you can use your phone to edit photos and add quotes thanks to various apps. These apps will usually do everything for you. You just need to choose the color of the image and the font you like; it is much simpler to use than photoshop with a computer.
Notes When Creating the Background for Food Quotes
The below small notes may be helpful for your creative process:
Stop Abusing Photo Filters When Taking Pictures of Food
Photo filter is a helpful tool to make every photo more shimmering and fanciful. It will correct the color of the image to get a picture with the style you want. However, when it comes to food photography, it is not like that; it will make your photo unreal and like a painting. Try not to use filters when taking pictures with food to get the most realistic and vivid shot. It is also a point of view shared by many photographers. Most of them will not use filters but set everything up and find the best angle to capture the most artistic photos.
Try to Get as Close to The Window as Possible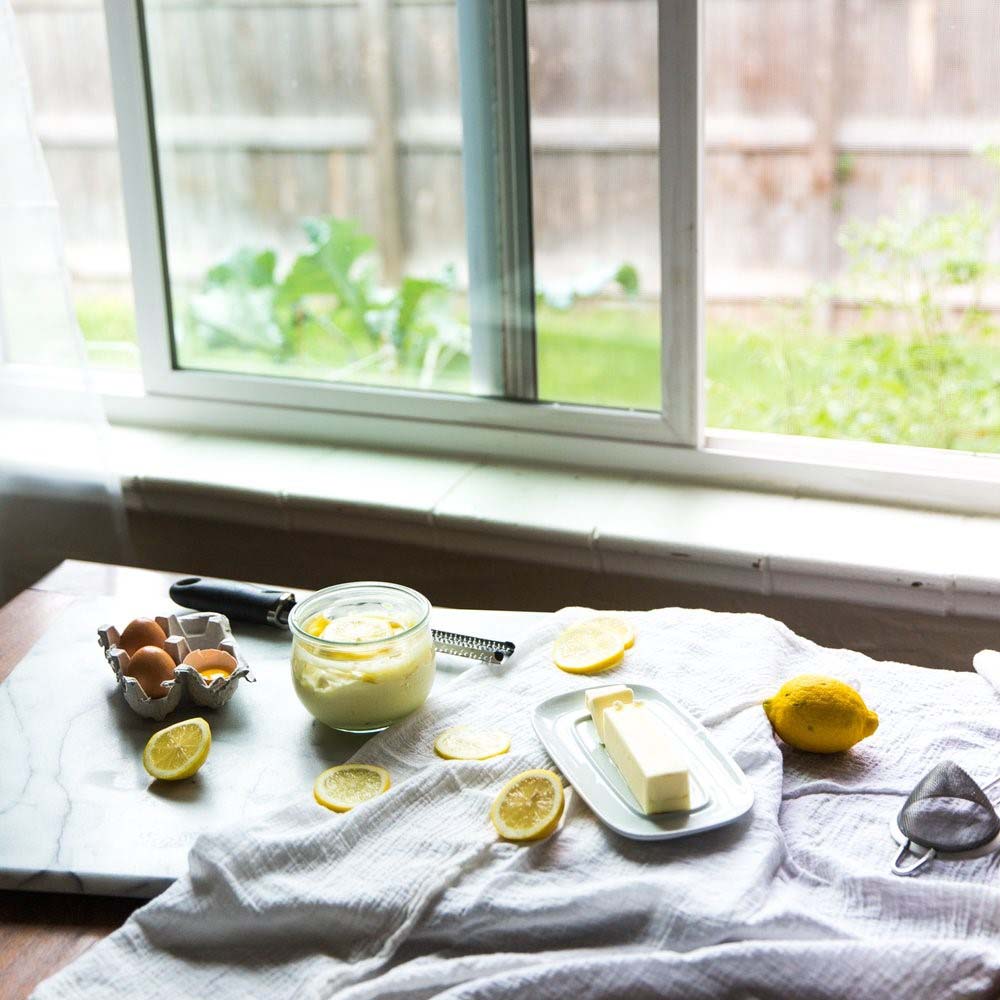 As I mentioned above, light is always an ideal thing to help photos become apparent, and light is even more critical when you take pictures with your phone. Since it is not a professional camera, it is easy to get out of focus in low light. Therefore, the closer your seat is to the window, the lighter you will have to take the best photo. Even when it is dark, it is even better if you can catch the light from the streetlamp coming in through the window.
Pay Attention to the Rule of Thirds When Taking Pictures
Not only is it an ideal composition for food photography, but the rule of thirds can also help you get every good photo if applied in other situations. The photo rule of thirds will give you a harmonious shot, creating depth and artistic beauty for the image. Besides, this composition also highlights the subject of the picture. Aligning the picture composition is even easier when most smartphones have supported the rule of thirds to make it easier to take pictures.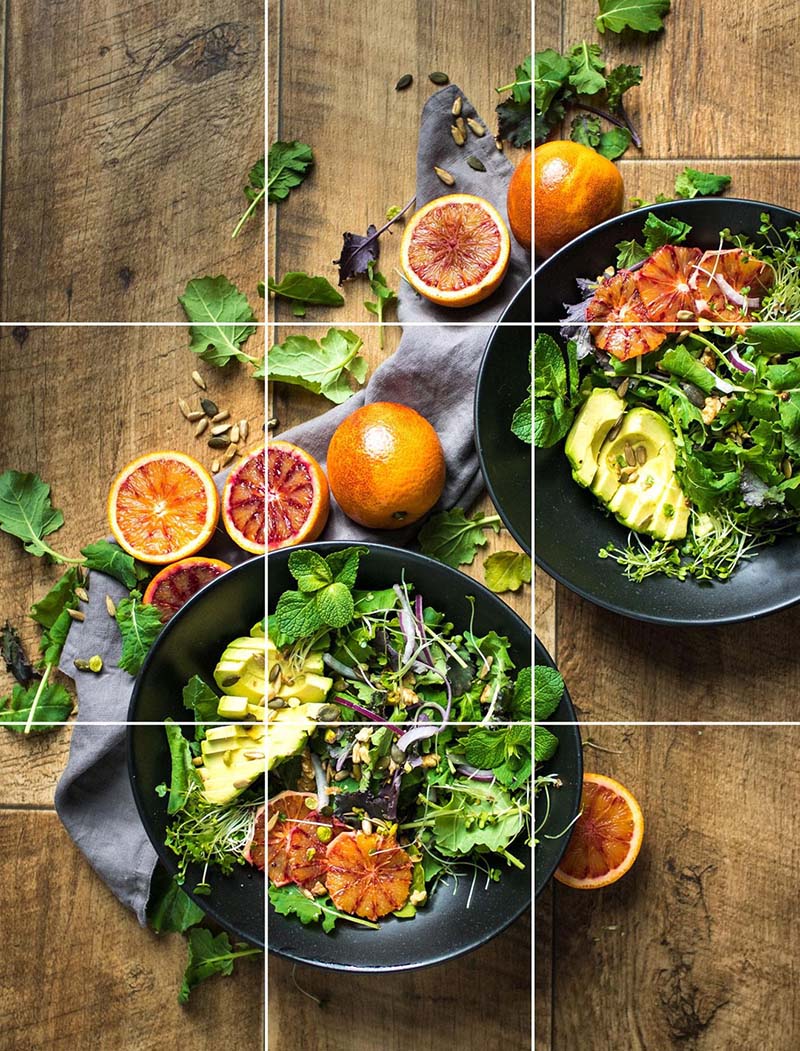 Take Pictures of the Surrounding Objects
Do not be afraid to take pictures of everything other than the food you need to photograph, giving you a better effect than just photographing the dish. If possible, try to arrange them a bit before taking the photo to make it even more perfect.
Take a Photo of the Background Blur to add Food Quotes Easily
Blurring the background will help your photo highlight the subject and easily put in food quotes instead of looking too cumbersome with everything behind, like in a traditional photo. No need to have professional cameras; you can still get the effect of background blur thanks to the technology of many smartphones today. Depending on the brand and version, each smartphone will bring a different outcome of focusing on the subject and adjusting the background blur. Blurring the background will help your photo highlight its object and easily put in food quotes instead of looking too cumbersome with everything behind, like in a traditional photograph. However, the Portrait Mode background blur of the iPhone can only recognize people. If you want to take beautiful pictures with your plate of food, you need to have iPhones with dual cameras to get a perfect photo.
Best Professional Camera to get Beautiful Backgrounds for Food Quotes
Although our article aims at people who take photos with their phones, if possible, you can buy some of the following cameras to get artistic food photos for good food quotes.
Panasonic LUMIX FZ80 4K Digital Camera
If you want the most professional photography experience, the Panasonic LUMIX FZ80 4K Digital Camera is a worthy choice. Even though it is more affordable than other models, you still get a zoom lens that is far enough away so you can capture every beautiful scene. The machine has a suitable sensor that can capture both night and day scenes clearly and beautifully. Besides, it also has an LCD touch screen to make all your operations more straightforward.
The only drawback of this machine is that it is more complicated to operate than other machines and you have to learn how to use it. In return, it has a compact size and can capture all images with high resolution.
Canon PowerShot SX540 HS Digital Camera
If you want to choose a compact and high-resolution camera to take professional food photos, you cannot ignore the camera lines from Canon. The Canon PowerShot SX540 HS Digital Camera is a best-selling model because of its beautiful classic design and the ability to get high-resolution photos and extremely flattering colors. The images taken from this camera can be posted online without much editing after taking them.
This machine can be used for food and landscape photography; it has a 50x (24–1200mm) zoom lens from close to far photography and can record super clear videos. Especially, its current price is also quite affordable compared to other types of cameras.
Nikon COOLPIX B500 16MP 40x Optical Zoom Digital Camera
In addition to Canon, Nikon is also often praised for taking pictures with very flattering colors. With an affordable price range, there is currently a Nikon COOLPIX B500 16MP 40x Optical Zoom Digital Camera worth buying. The small, classic design combined with the quality image sensor of Coolpix B500 brings inspiration to anyone who has experienced it for the first time. The ability to zoom 40x can be expanded to 80x is also convenient for those who often travel, shooting far or close with good focus.
Also, this camera still has a nifty feature that allows you to copy photos to your phone using Wi-Fi or Bluetooth and then edit or post them online quickly.
5 Cool Food Quotes For Instagram
Below are five great food quotes with beautiful backgrounds to learn to get the best posts on Instagram.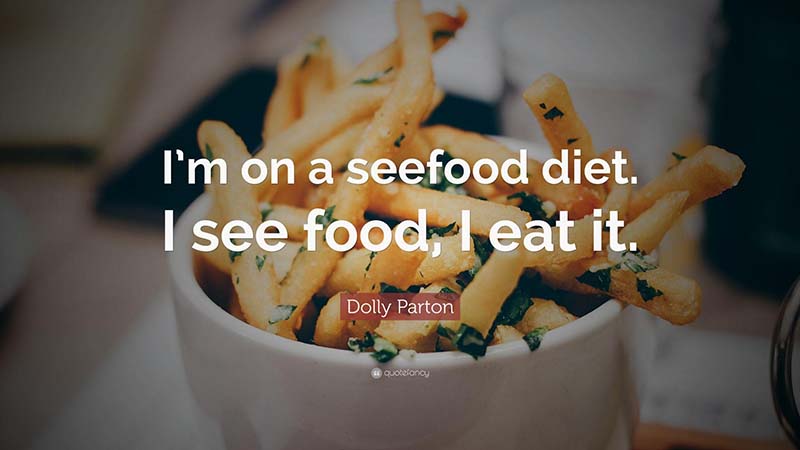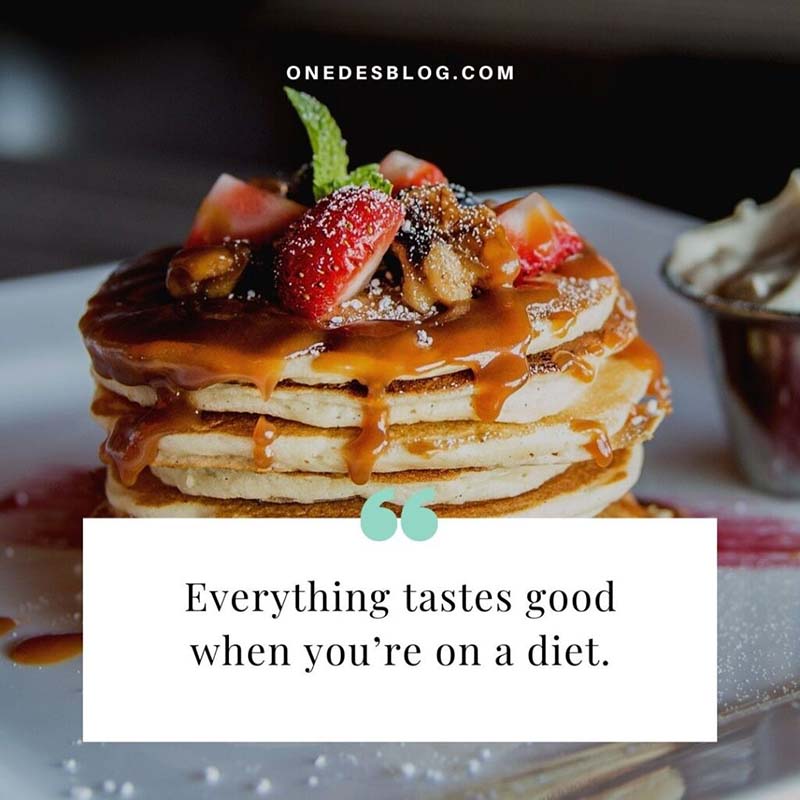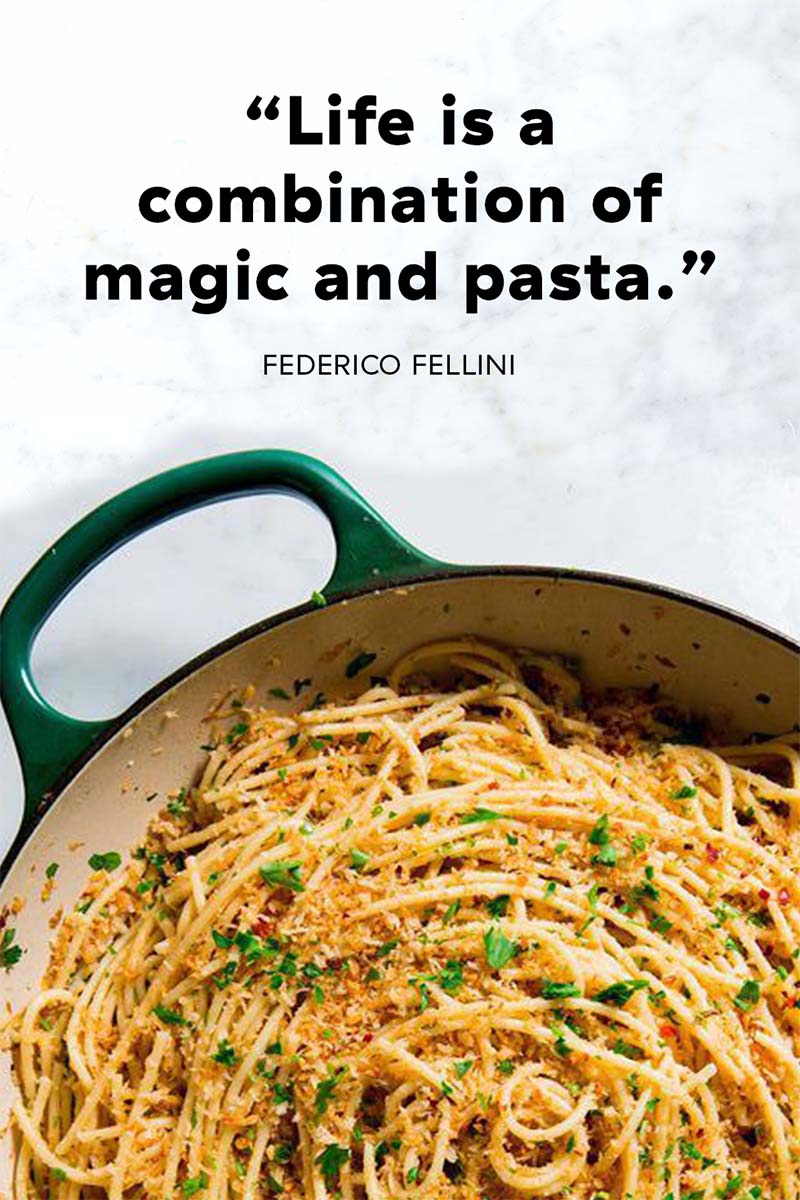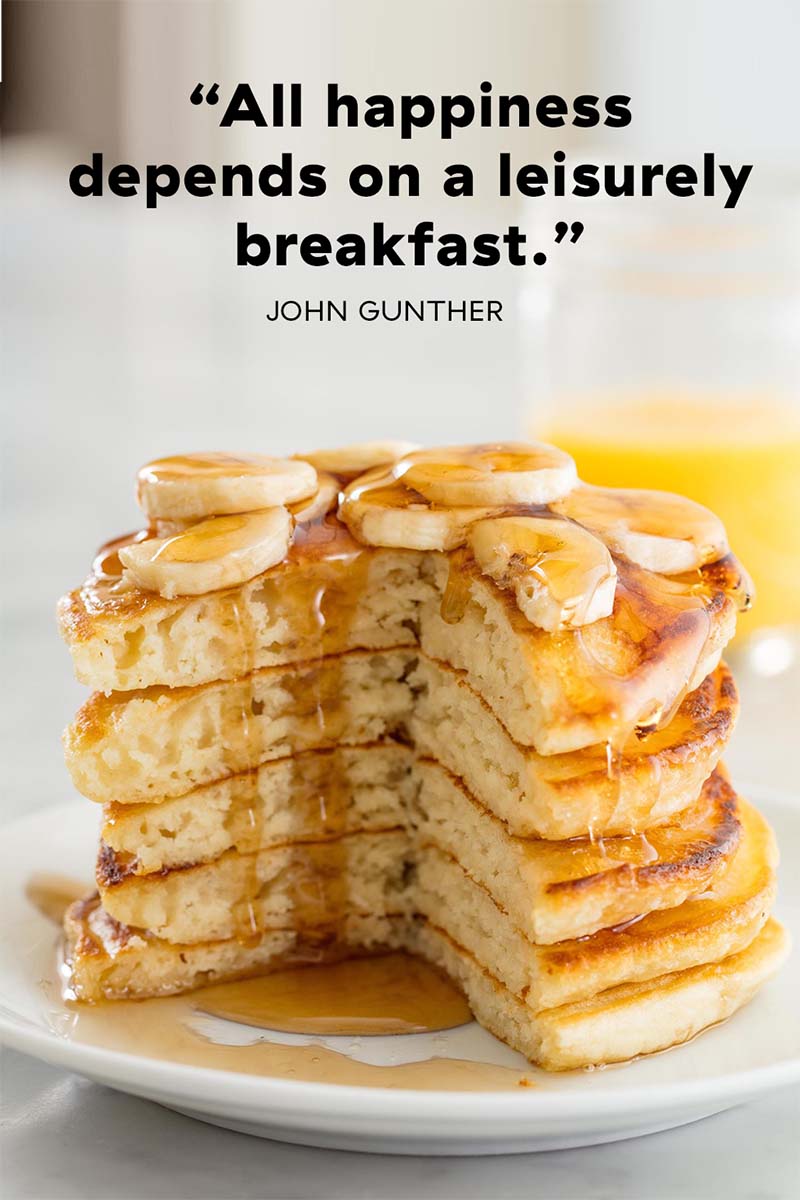 Conclusion
With just a few snaps, you have a great food photo to post on Instagram. Do not forget to choose some good food quotes to give your artwork more depth.
Furthermore, if you have any questions, do not hesitate to comment below. We are always happy to answer any questions and bring you the most helpful information.
Last but not least, follow our website for more valuable updates!