The cookie sheet is a crucial item when baking cakes or roasting vegetables. However, with such massive usage, the unsightly stains and scorch marks develop over time. These also affect your health and your food tasting. Do you know how to clean cookie sheets? To deliver tasty meals or sweet treats, follow the methods below to clean food particle residue, and even rust on your cookie sheets.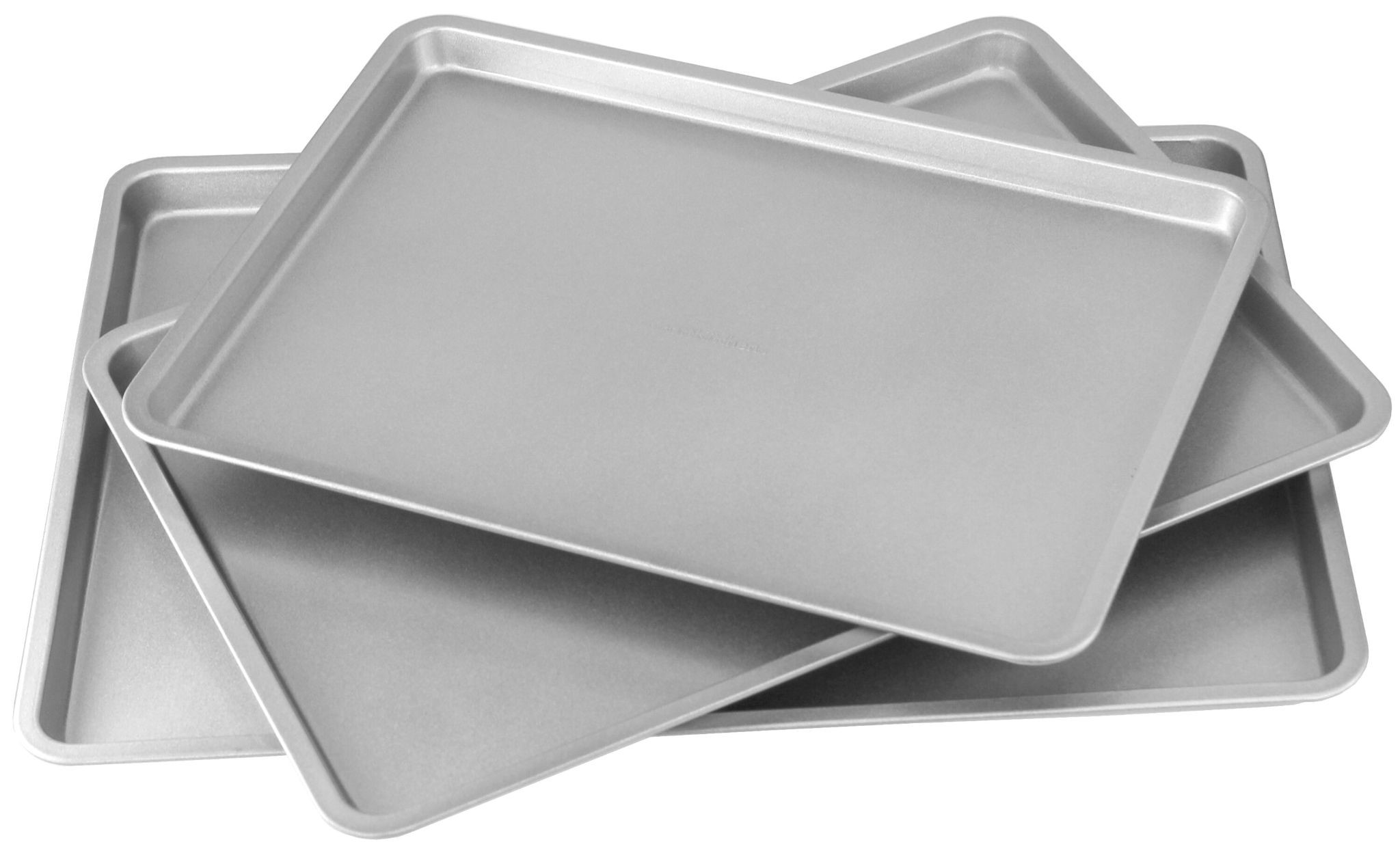 How to Clean Cookie Sheets
Use baking soda
Use baking soda and vinegar
Use Hydrogen Peroxide
Use washing soda
These techniques show you methods to clean cookie sheets with simple materials namely baking soda, vinegar, and peroxide. Learn how to apply them below.
Baking Soda
The method of using baking soda is the easiest way to clean cookie sheets without scrubbing.
Start by pouring boiling water onto the pan, adding 2-3 tablespoons of baking soda, cooking for another 10 minutes, and then turning off the heat. Once the solution stops bubbling, allow it to sit for 30 minutes before wiping away the burned-on debris with a soft cloth. Finish by hand-washing the cookie sheet with your dishwashing liquid.
However, some stubborn scorch marks and burn-out messes can't be washed, try another way based on the abrasive nature of baking soda to clear them.
Mix a tablespoon of baking soda with some drops of dish soap. Then soak the cookie sheet with this mixture in hot water overnight. After soaking, you can wipe away any debris or stains. For a non-stick pan, avoid heavy rubbing.
This mixture can work well because of the abrasion of baking soda and the grease-lifting strength of dish soap.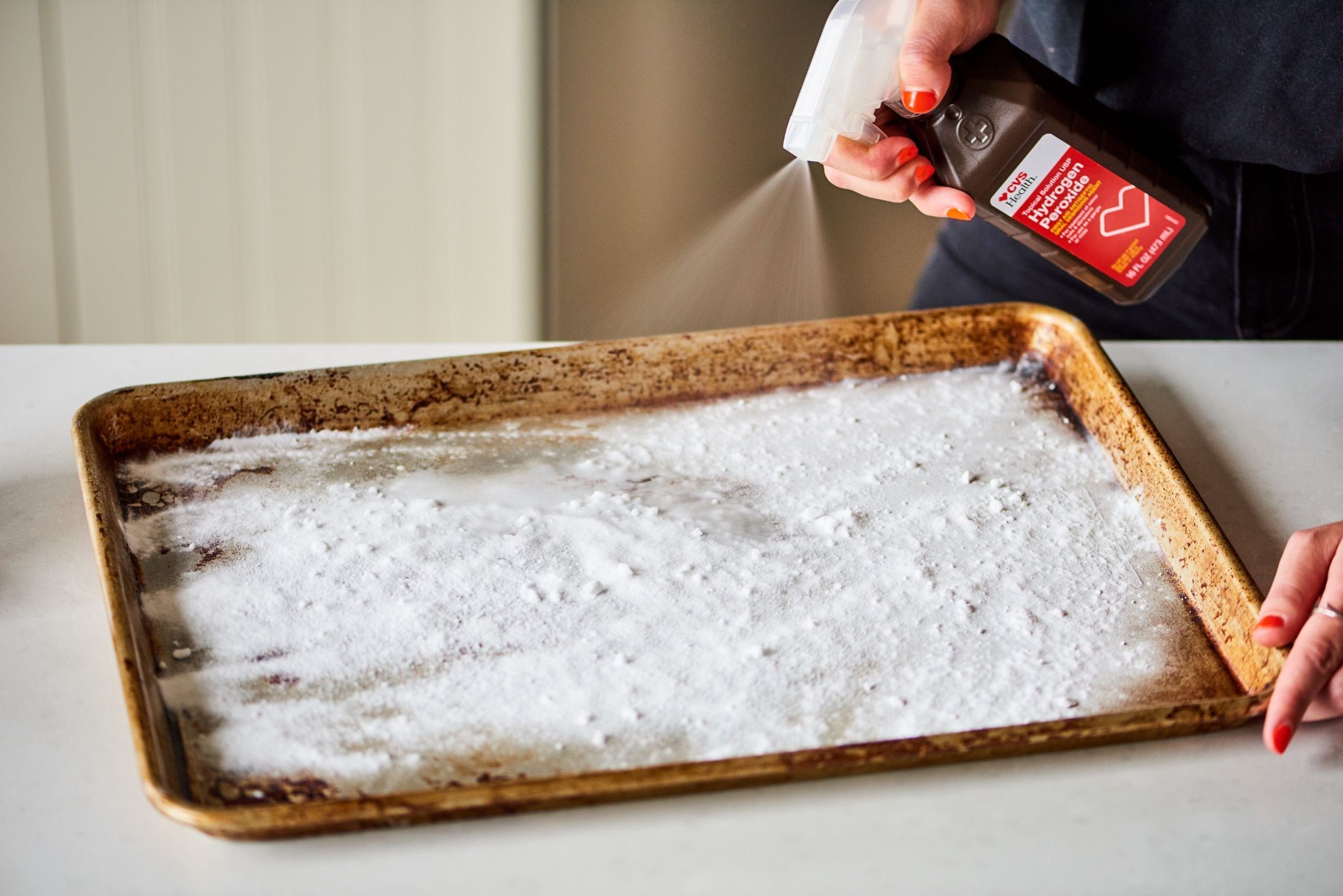 Vinegar and Baking Soda
Baking soda is a great lifter and vinegar is a natural acid, the combination is such magic to combat stubborn stains.
Start with mixing equal parts baking soda and vinegar, then pour this mixture into the pan and spread evenly. Submerge the cookie sheet in the sink with hot water and soak it for 30-60 minutes. Next, scrub away dirt with a scouring pad or a sponge. After you've cleaned off, wash the pan with regular soap and dry it.
For non-stick pans, you should skip the scrubbing step to protect the coating. Although the combination has an abrasive nature, it is still used to clean non-stick cookie sheets using different recipes.
Cover the tray with 2 teaspoons of baking soda and a cup of vinegar, then let it sit for 30 minutes. This will release the remaining food stuck so we can wipe it away. Once the dirt is gone, clean the tray with mild dish soap.
Hydrogen Peroxide
Time is the most significant factor in this method. The mixture is simply baking soda and hydrogen peroxide, yet it takes a little time to remove the food particles and scorch marks in your pan.
Cover your cookie sheet with 3 layers, the top and bottom layers are baking soda and the middle one is hydrogen peroxide. Let the mixture sit on the pan for 2-3 hours. Wipe the mixture off with a paper towel or a sponge and water. If needed, scrub any remaining sections or repeat the process for tough stains. Finishing by washing the sheet with regular dish soap and rinsing it well.
Some cautions are that peroxide is an oxidizing agent and not a food-grade product. If you decide to use this method, be sure to thoroughly rinse and wash the sheet completely clear. There is an abundance of ways to clean cookie sheets without hydrogen peroxide, so remember to try one of the other methods first.
Washing Soda
Washing soda, a chemical for removing stubborn stains from clothes, is usually reserved for a laundry cabinet.
Mix washing soda and cream of tartar with a little hot water into a paste. Then spread the mixture evenly across the pan. Let the cookie sheets sit for about 15 minutes and scrub stains with a sponge or a non-abrasive scrubbing pad until there aren't any left. Once finished, clean paste and dirt off the pan with mild dish soap and water.
In fact, there are two types of washing soda starring food-grade sodium carbonate and normal sodium carbonate. Both chemical formulas are the same, the standards for human consumption are considerably higher than those for cleaning. You should use the food-grade one to protect your health.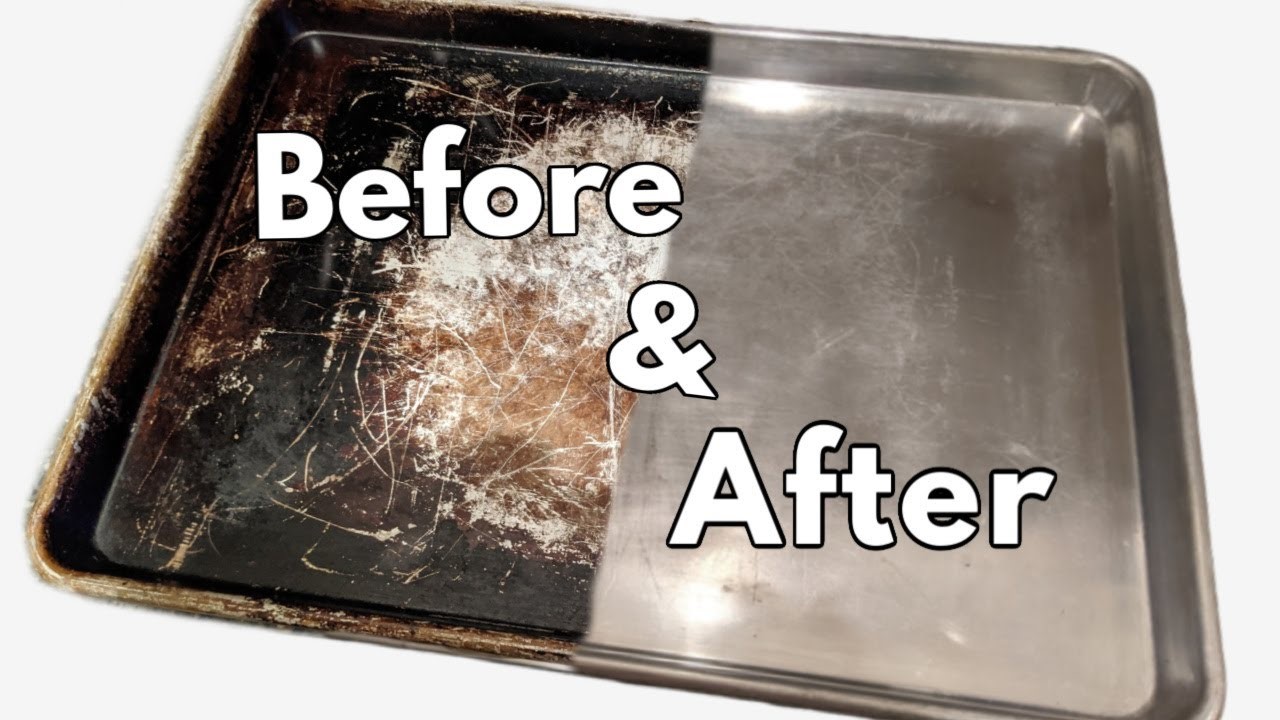 All the methods above are the most efficient way to make your cookie sheets cleaner. However, it is better if you know how to keep cookie sheets clean all the way and you don't need to pay more money.
How to Maintain Cookies Sheets
To keep away an accumulation of food residue or grease advance, follow these tips for cleaning and maintaining your cookie sheets.
Line trays with aluminum foil or silicone baking mats before to avoid big messes.
To prevent rusting, you should coat pans with a light layer of oil.
Dry cookie sheets thoroughly after rinsing to prevent bacteria and rust.
Hand-wash cookie sheets immediately after use.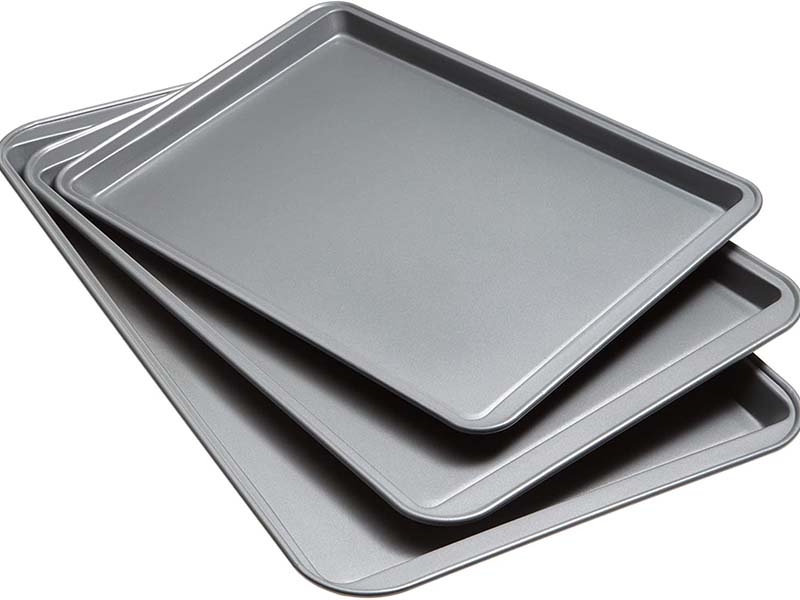 Final Thoughts
Cookie sheets are great tools to use in your own kitchen. A good cookie sheet will help you to make delicious meals and beautiful memories with your families. Now when you know exactly how to clean cookie sheets and prevent them from baked-on grease and grime, it will make baking much more fun. In conclusion, with just a few ingredients, you'll be on your way to a cleaner home.