Whether it's the first time or the many times you go to Trader Joe's to shop, I bet you will feel confused among the thousands of products.
Finding the best Trader Joe's food is not easy. What you need now are some amazing tips and the best food suggestions for you. We'll give you the information you need to make your shopping at Trader Joe's better!
Information About Trader Joe's
What is Trader Joe's?
"Trader" or "Joe", when used alone, is just a common name. But when you combine them into Trader Joe's, you have a national chain of grocery stores that everyone loves!
The highlight of this chain of goods is low price, high quality, and variety. Trader Joe's products have all the features shoppers want.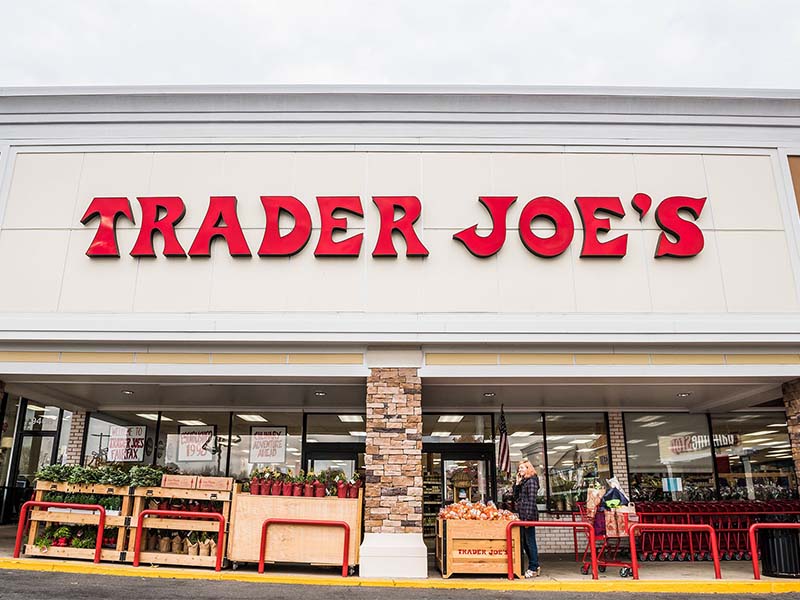 Perhaps for that reason, Trader Joe's is associated with local or American food culture. Currently, Trader Joe's has more than 500 stores across the United States. An impressive figure for the grocery chain.
The Trader Joe's chain stores offer all kinds of items for consumers, but the most popular is food. Trader Joe's offers you the following foods:
Healthy food
Appetizers
Frozen food
Unique dishes belonging to sects
Ethnic cuisine and hundreds of different types of food
You can freely choose your favorite foods at any Trader Joe's store. You will even have some impressive experiences here.
Trader Joe's Food Impressive Features
Trader Joe's food is very diverse, and you can find every unique flavor, recipe, or condiment here. Upon entering the store, you may feel overwhelmed.
The price of the food is very reasonable, you can also say it is cheap. Featured is that Trader Joe's will sell individual bananas. Yes! They sell individual bananas for 19 cents each.
Trader Joe's customer service is also very comfortable. You can return items after purchase, even if you have peeled them off.
The impression of most customers when entering here is probably the staff with brilliant Hawaiian shirts. They look friendly and funny. Many people even joke that this is the land of Hawaiian shirts.
Amazing Tips To Help You Buy Best Trader Joe's Food
Have you ever walked into Trader Joe's and didn't know what to buy? I guess yes!
However, in Trader Joe's stores, there are many different items for your selection. But it is that diversity that makes you feel bewildered. Sometimes when you go to the store, the best food is already out!
Some of the tips that we share below will help you choose the best food!
Choose Time to Shop
Trader Joe's has a lot of quality and cheap food, so many customers are coming to buy food every day. That's why you won't believe the best food at the end of each day.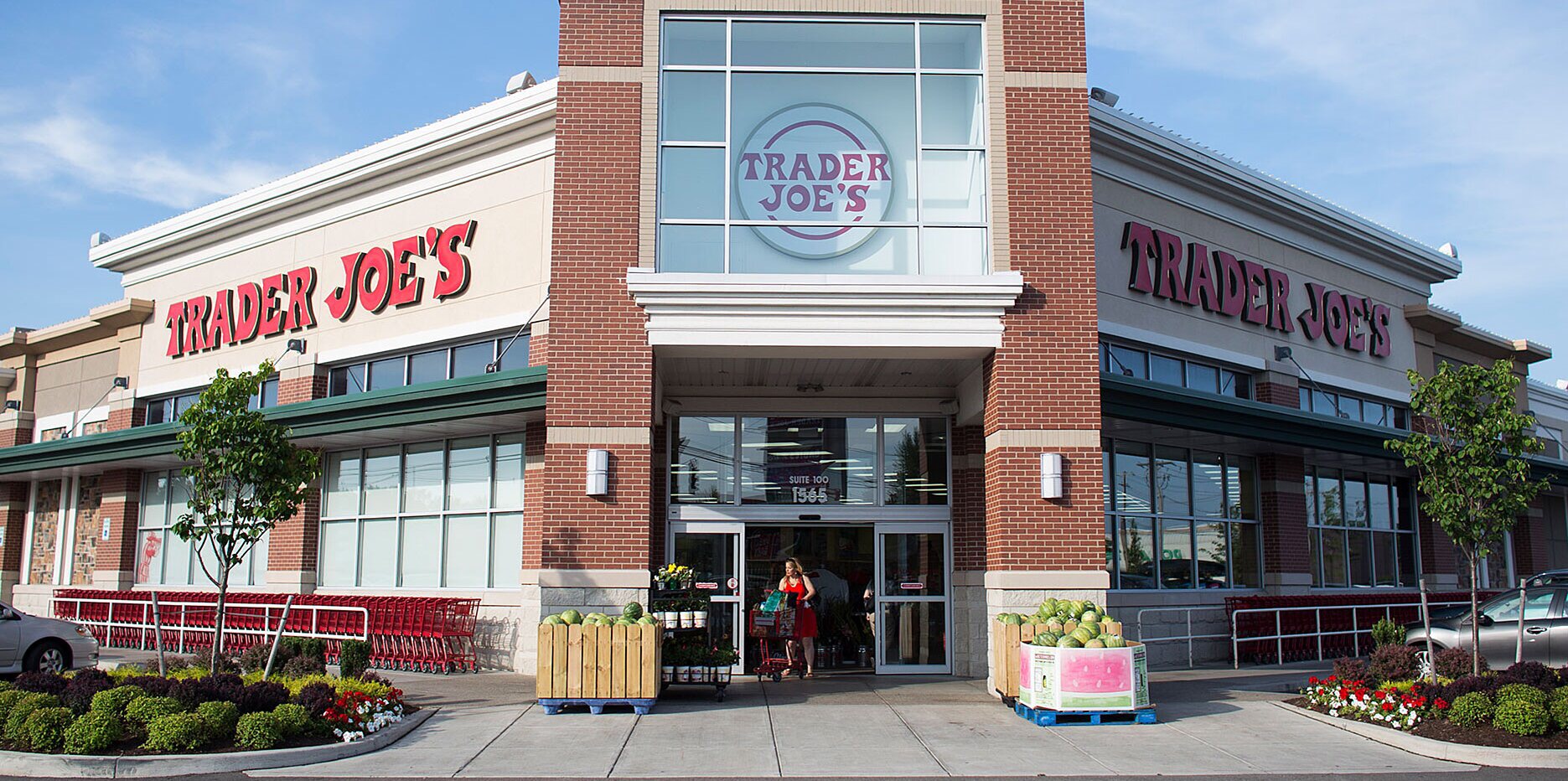 Many loyal customers of Trader Joe's have advised that you should go grocery shopping early in the morning. During this time, the staff will put new food on the shelves, and you can own the freshest food.
If you can't go in the morning and still want to avoid the crowds, you can choose Tuesday and Wednesday. The salesperson said that these are two pretty empty days of the week.
Please choose the right shopping time to buy the best food at Trader Joe's.
Try Free Samples
TJ often offers their customers new food samples to try. The staff serves it at sample stations, and it's free.
Do not hesitate to try it because maybe it will bring a new flavor that you like. You can also see if the food is right for you.
Stock Up on Seasonal Best Food
Many stores will constantly change their food products with the seasons, and Trader Joe's is no exception. These products will not always appear on store shelves.
Store staff will remove old products and replace them with new products. To keep the best foods that you love, you should stock them up when possible. A pot of peach juice in the summer will not appear in the fall or winter. If they did, they wouldn't be the best food either.
Trust in Product Quality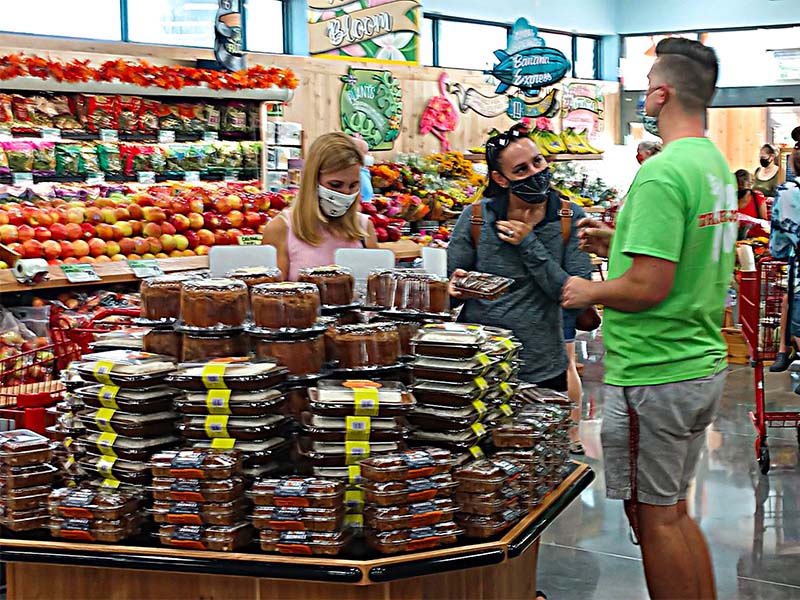 The food at Trader Joe's may not be to your taste, but it can't be low quality. Even with cheap dishes, it still has a high nutritional standard.
Trader Joe's sells almost not for profit; their food products are always good quality. You can rest assured that Trader Joe's does not have any trade-offs between health and money.
This chain of stores also offers a lot of ready-made products. Most of them make recipes easier to follow. Some dishes can make you addicted from the first try.
The Best Trader Joe's Food of All Time
If you ever feel confused when searching for the best food at Trader Joe's, please refer to the list of foods below. It includes outstanding dishes that delight you.
Let's find out what they are!
---
1. Deep Dish Chocolate Chip Cookies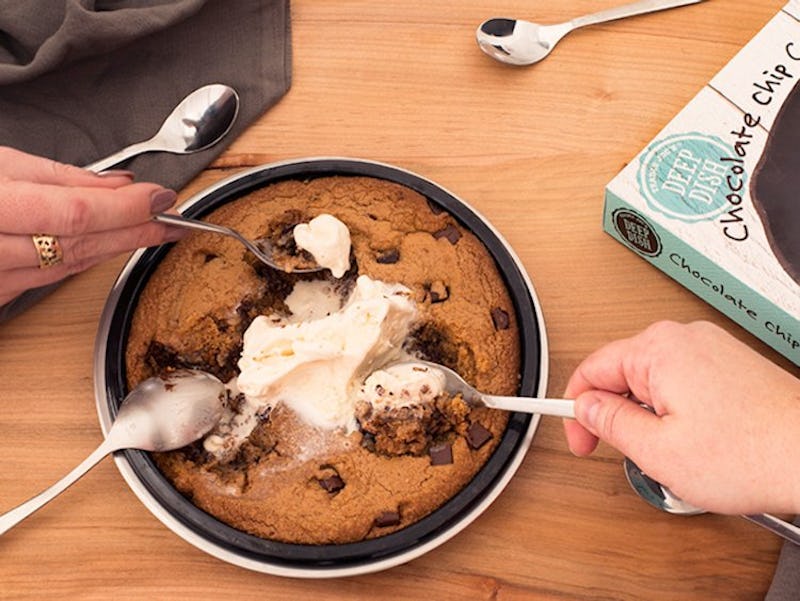 Deep Dish Chocolate Chip Cookie is a great treat for chocolate lovers. It's a mouthwatering cookie pan that can serve 10 people and weighs up to 1 pound.
Since it is a ready-to-eat dish, the recipe is straightforward. It would be best to tear off the packaging and put it in the microwave for a few minutes. Then you can enjoy it with family or friends!
---
2. Multigrain Blend with Vegetables
This product is the perfect blend of vegetables. You can find varieties of zucchini, carrots, and zucchini in this dish. Multigrain Blend with Vegetables is suitable as a side dish. It provides many nutrients through the addition of protein and fiber. You will love it for a snack!
---
3. Cheese Pizza with a Cauliflower Crust
Worried about how many calories you take in when eating pizza? Cheese Pizza with a Cauliflower Crust can take that worry away! This pizza is gluten-free; its main ingredients include cauliflower, tomatoes, and mozzarella cheese. So it provides almost no calories for your body. It is a product with great taste and zero calories!
---
4. Cold Brew Coffee Chocolate Bar
This cold chocolate bar with coffee will be a good treat for a sad day. The sweet taste of chocolate and coffee will help you stay awake. This delightful combination not only brings new flavors but also eases sadness. If you step into Trader Joe's, you shouldn't miss this food!
Cold-brew coffee chocolate bars are an innovative take on iced mochas. Trader Joe's Cold Brew Chocolate Bar is made with creamy dark cocoa and tastes like a rich cup of coffee from the java barista. The crisp wafer sticks give this meltaway piece a delightfully crunchy texture that pairs perfectly with the sweetness of caramel cold brew filling.
These chocolate bars are an ideal treat to enjoy after lunch or dinner, but you don't have to wait until your next mealtime for satisfaction; stock up on these tasty sugar-free treats today.
---
5. Japanese Style Fried Rice
Trader Joe's food variety will bring you many dishes from other countries. This type of fried rice is a prime example. It's frozen food, but it's great. The fried rice part includes tofu and seaweed with new flavors. Presumably, vegetarians will all love this fantastic frozen product!
---
6. Everything but the Bagel Sesame Seasoning Blend
You will not be without spices in your kitchen cabinets. TJ offers you the perfect spice jar. This spice jar includes onions, sea salt, sesame, poppy seeds, and garlic. Whether you use it to season your sweet potato fries or sprinkle it on bread, it creates a special touch.
Trader Joe's Everything But The Bagel Sesame Seasoning is done in the spirit of all Trader Joe's products: it's unique, wholesome, and never will you find an identical flavor from any other store.
Sprinkle this blend over anything that could use some little something, anywhere anytime to either give it a fresh taste or remind your palate of the delicious dishes you've made with this seasoning. Uncover what you've been missing out on for so long!
---
7. Organic Coconut Aminos Seasoning Sauce
If you need a bottle of seasoning and flavoring, then Coconut Aminos is a perfect choice. It's gluten-free and you can substitute it for soy sauce. The taste of this sauce is very diverse, and it is salty, slightly sweet, and rich. I bet you won't regret switching to this product!
Perfect for vegetarian and vegan diets. Amino acids are building blocks for a protein that come from both animal- and plant-based foods, which Trace contains plenty of! Simply add this to your favorite vegetables or pour directly into a hot pot of soup to make it rich with flavor. But don't forget the rice!
---
8. Speculoos Cookie Butter
Trader Joe's Speculoos Cookie Butter has flavors of cinnamon and nutmeg that you'll fall in love with. It's like peanut butter but not nut butter. This butter is perfect for sandwiches, fruit, cookies, or even on its own. It's an excellent product of TJ that you cannot miss.
Made with Speculoos, the famous Belgian-Dutch cookie traditionally served at Christmas time, this "butter" has a thick texture much like peanut or almond butter. It pairs well on top of pancakes and French toast; as an ice cream topping; as well as in sandwich spreads for a sweeter take on the PB&J contrast. A tasty alternative to traditional nut butter!
---
9. Brownie Crisp Coffee Ice Cream Sandwiches
An ice cream sandwich becomes very attractive. You will be hard-pressed to deny the unique flavor that this product brings. This is no ordinary ice cream, and it consists of almonds, chocolate, coffee, and a crispy crust. If you have tried this dish, you will not ignore it on your next visit to TJ.
The Brownie Crisp Coffee Ice Cream Sandwiches from Trader Joe's are made using TJ's brownie crisps. The coffee ice cream filling consists of Colombian coffee extract, espresso, and Trader Joe's coffee syrup. These sandwiches are perfect for the frozen desert's lover who cannot get enough of their favorite dessert!
---
10. Green Goddess Salad Dressing
Salad is a familiar and easy-to-eat dish for everyone. However, the salad dressing is the most important part that contributes to the flavor of the dish.
Green Goddess Salad Dressing at TJ will be the right choice for you. It's vegan, low in fat, and exceptionally delicious.
Their ingredients include avocado, chives, basil, garlic, lime juice, and scallions. The combination of these ingredients is enough to enhance the flavor of the salad.
You should stock up on this product as soon as it arrives because it's a best seller at TJ.
---
10 Things You SHOULD Be Buying at Trader Joe's in 2021
Frequently Asked Question
1. Can I buy Trader Joe's food online?
No. Currently, Trader Joe's does not offer or sell any products online. You can go to your local stores to buy in person.
2. What time in the morning can I go to Trader Joe's to buy fresh food?
Go shopping at Trader Joe's in the morning, and you can have fresher food. TJ stores will open at 8 am so you can shop from this time.
3. Does Trader Joe's offer product discounts?
No. All products at TJ have the lowest price. They are very cheap but high-quality. The price of the food they are selling is already the lowest possible price. So there won't be any discounts at Trader Joe's stores.
Conclusion
You will have no trouble finding the best Trader Joe's food. At all their stores, they provide the cheapest and best quality products to consumers.
But our sharing in this article can help you quickly find the most suitable products. I hope you have a successful shopping trip!
Thanks for reading the post!